LOL!!@(((Sylvia!)))
Yes you did!
That was a devastating upset and an awesome win.
A lot of decent people showed up to keep an accused child molester out of office.
You know what was really obvious? Who carried the vote.
Without the Black Folks it never would have happened, not a chance!
The USA is just a little bit better place because of it.
I hope the Democrats remember that, when it comes to taking care of you all.
Here`s something that really cracked me up.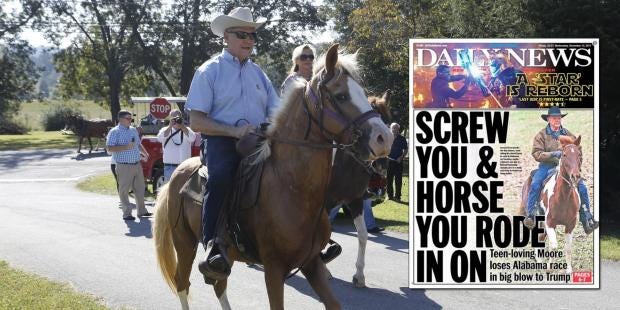 Now That`s Funny!!..LOL!!
...................

...OUTLAW